Strategy is more important than tactics
Here's the proof
Deciding to turn Stodzy into an SEO agency that focuses on healthcare was one of the best choices I've ever made.
I was going through our site rankings the other day and we're killing it.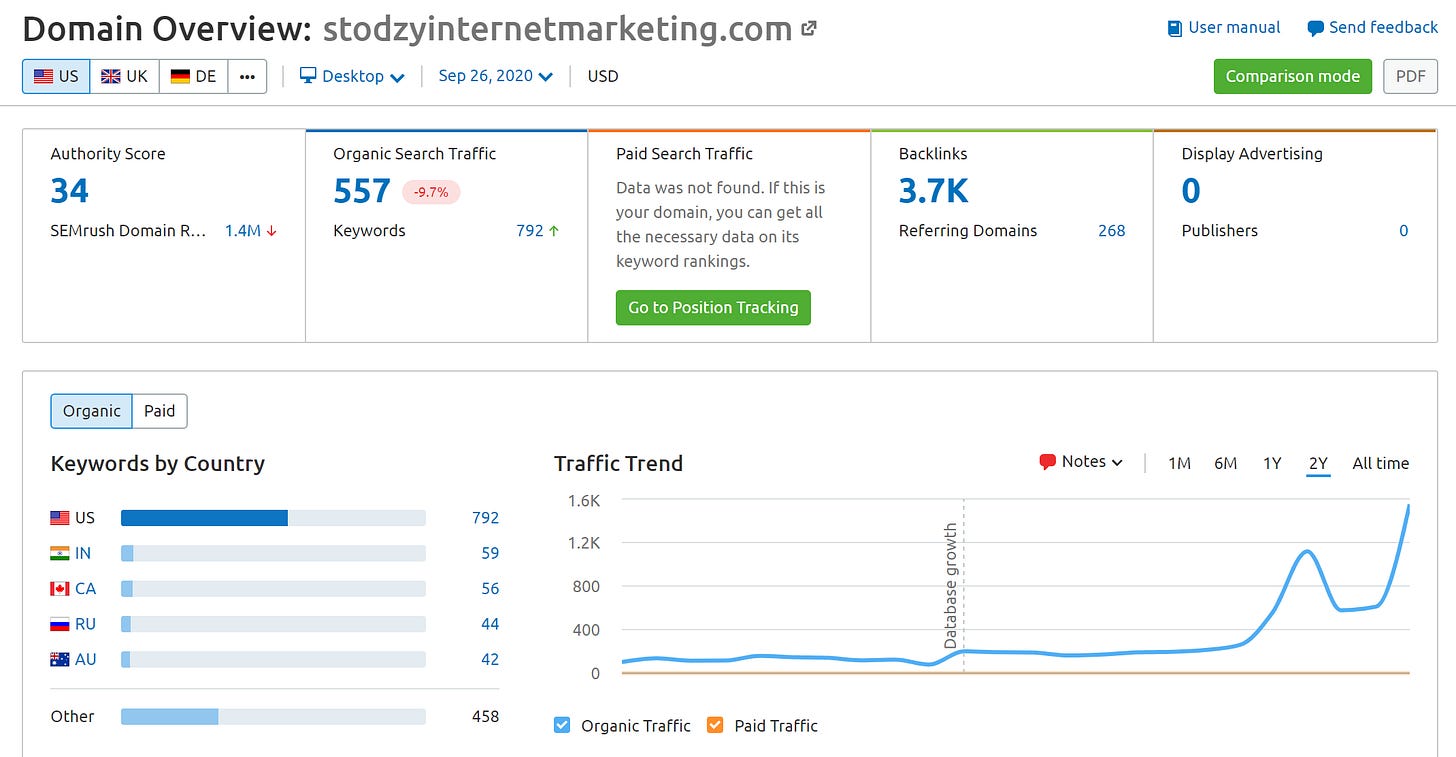 It's not just general site traffic, it's also rankings for specific keywords. We're ranking #1 on Google for important healthcare marketing keywords such as…
Assisted Living Marketing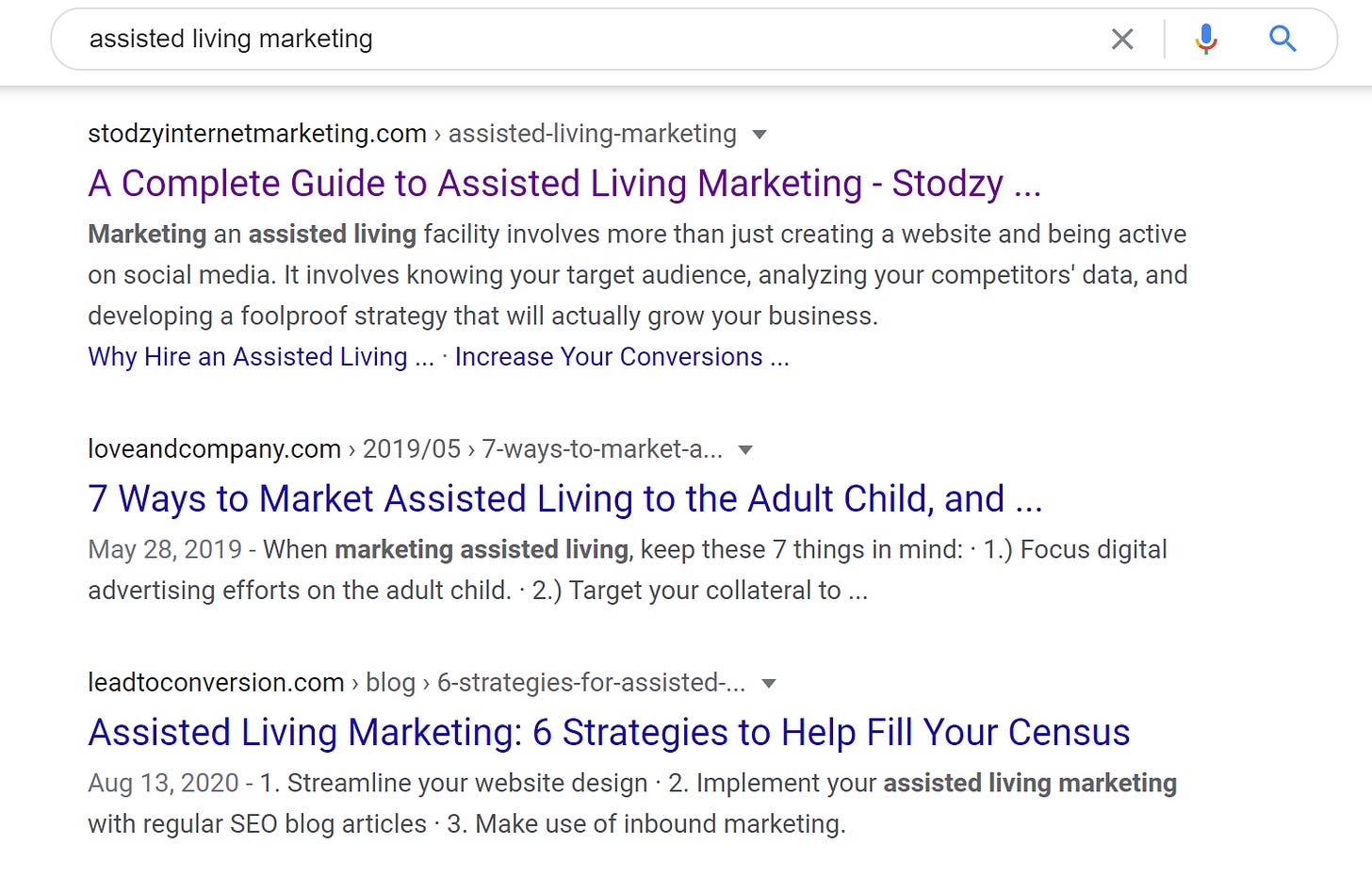 Drug Rehab Marketing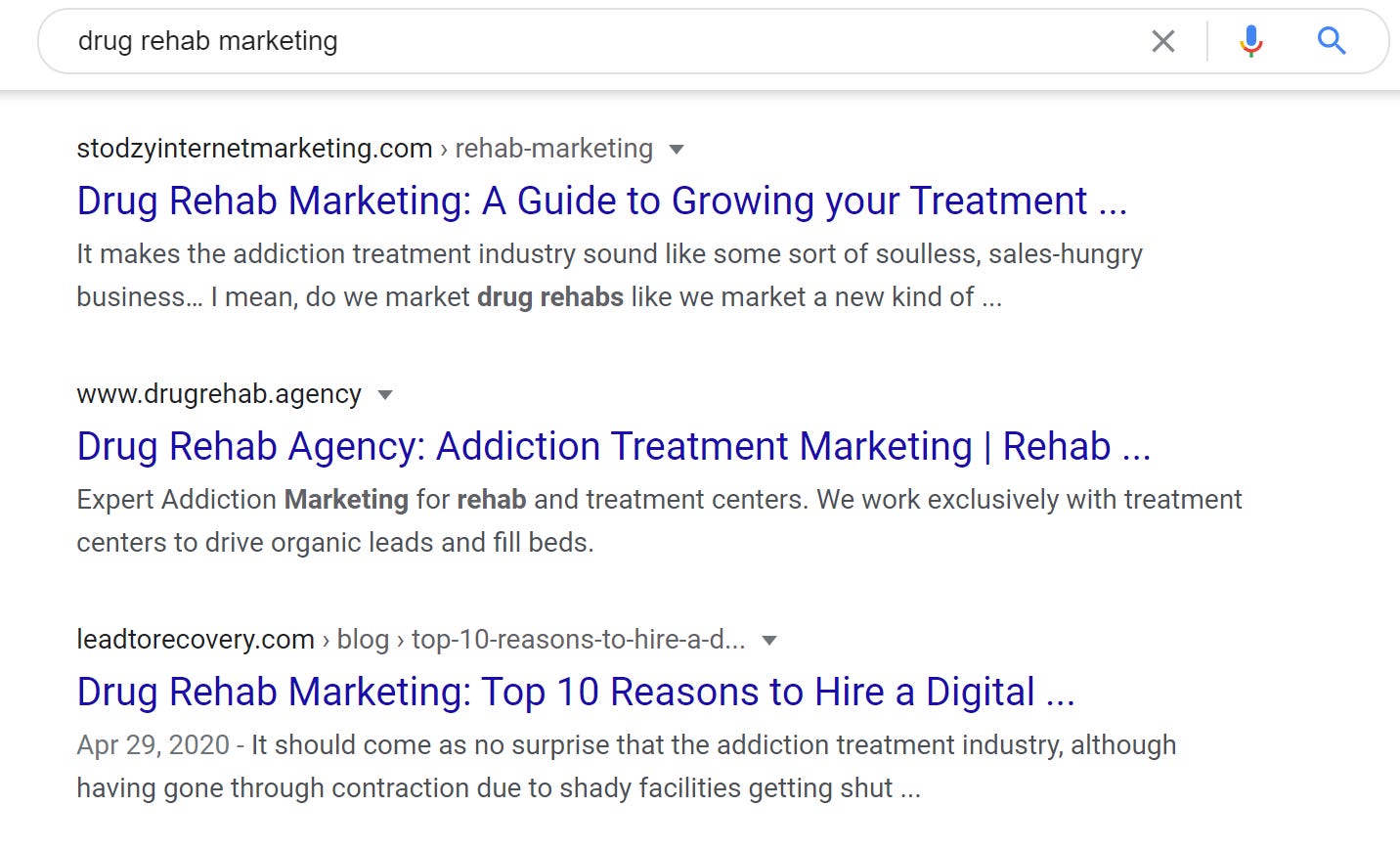 … and may other keywords.
In addition, we're on the first page for other valuable keywords such as…
assisted living SEO agency

drug rehab SEO agency

stem cell clinic marketing

dermatologist marketing agency

plastic surgeon marketing
The success of our website has been a great personal reminder that strategy is more important than tactics. Understanding the bigger picture is the first step. In years past, we were always trying different tactics, but I was probably too young and too inpatient to come up with a plan and stick with it for the course of a year or more.
The results have been night and day.
We get one new business inquiry each day and are easily generating $10,000 a month or more of new business, all from organic leads.
The most interesting part is that our daily traffic volumes aren't even that high. The general thinking is that more traffic is better, but we have proven that it's much more important to have the right traffic matched with the right service.